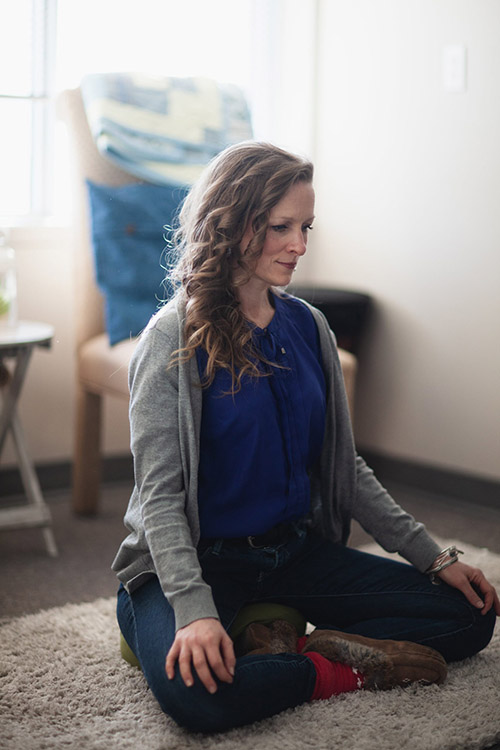 As a practitioner, and simply as a person, I believe that increasing wellbeing, happiness, and inner peace is possible for every single one of us.  The therapeutic space offered through Central Healing Counselling has allowed me to respond more fully to my life's calling to support others along that path in whatever way I can.  I also believe that a practitioner must remain committed to ensuring their professional toolbelt reflect the diversity, vibrancy and uniqueness of those that I might be privileged to support.   
Perhaps the greatest tool any therapist can bring to the counselling relationship is their authentic selves in every moment – one person sitting across from another holding space for them. This is the perspective that I bring. I humbly bring all of my identities and social locations to the counselling relationship, while seeking to remain aware of how each of these impacts the therapeutic space.  What is most needed is my full presence, my empathy, my compassion, and my kindness. Without these, the modality or tool I use is irrelevant. Yet with these, every possible therapeutic tool and modality is transformed into a powerful vehicle to support a person in reaching their individual goals.  
My approach embraces a combination of evidence-based modalities while recognizing the role of ecological and systemic factors, along with an awareness of the impact of our own beliefs, view of the world, and how the world sees us can impact our lives, our challenges, our feelings and our successes.  I seek to honour the lived experience and wisdom of the person sitting across from me, using a broad narrative and Anti-Oppressive perspective, while incorporating cognitive modalities mixed with the gentleness and presence of therapeutic mindfulness. 
My academic journey began with a college diploma in Social Service Work, igniting within me a fire and passion for both supporting the individual while understanding how larger systemic and ecological factors create, perpetuate or mitigate our own challenges, needs and strengths.  Having completed a degree in both psychology and sociology, I soon recognized the importance of an integrative approach to healing, and began exploring a variety of alternative and holistic healing modalities.  Throughout this exploration, I have obtained my 200-hour Yoga Alliance certified teacher training, completed a 9-level school as a Certified Energy Healer, completed my advanced Shamanic Lomi Practitioner Certification, and have partially completed a Master's of Science in Applied Ecopsychology, an approach which recognizes the importance of our connection to Nature and the Earth in health and wellbeing. 
 The completion of a Master's degree in Social Work, with a critical and Anti-Oppressive perspective, has provided for me, the most comprehensive scaffolding possible within which I can weave together each of these modalities that I might offer the most authentic, individually attuned, and supportive therapeutic space possible for each equally unique and valuable human being with whom I am honoured to support on their healing journey.